---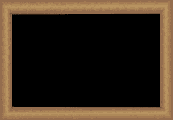 I was born on July 2, 1970 as Wanda Jean Lauderdale in Ashland, Alabama. I have a 27 year old daughter named Cecily and three beautiful grandchildren named Cederian 9 years old, Wandaful 8 years old, and Gabriel 7 years old. Teaching is a calling I received from my Lord and Savior and I love teaching. My mother named me Wanda after her favorite teacher which I consider to be unique. My name Wanda means "a wanderer." A two word description of me would be "Simply Divine."
Wanda is
Majestic: my presence makes the world a better place.
( This teacher's work lasts a lifetime!)
Personality: detailed oriented.
(Provide students with Explicit and Differentiated Instruction.)
Genuine: speaks from the bottom of my heart.
(A teacher who believes all children can learn when they "Listen to Learn and Learn to Listen.")
Style: equipped to handle all of life's challenges.
( A teacher who provide students with the confidence and ability to achieve success academically.)
Ability: plays her cards wisely.
(A teacher who puts her students first and dedicated to being a lifelong learner.)
Character: always conducts myself professionally.
(A teacher who takes her job seriously in inspiring the minds of her students to become productive citizens.)
Sentiment: one who cures sadness.
(A teacher who makes learning fun in meeting the needs of her students.)
Physical: my smile will delight you on impact.
(My smile is one of the many ways of showing the students that I love them genuinely and my teaching job.)
"

I believe a teacher gives, a teacher shares, but most of ALL this teacher CARES!!!!

" Be Blessed!!!!
Blessed and Highly Favored!!!
Remember to Dream It, Believe It, and Go and Achieve It!